LONG SALES CYCLE MARKETING STRATEGY NEEDS MULTIDIMENSIONAL TACTICS
First Things First: An Exciting New Chapter for Deksia and Anvil Media
Big news: Anvil has teamed up with Deksia to offer you an even more robust marketing toolkit. This merger unites Deksia's cutting-edge, process-driven creativity with Anvil's proven strategies in performance marketing. What does this mean for you? A more comprehensive and expertly-tailored service suite. Learn more on our press release page.
THE WINDING ROAD TO FORTUNE
In a prior post here, we started a series by exploring the evolution of the marketing funnel from its humble origins as a linear process to its modern incarnation as a multidimensional odyssey. If you're just coming to these ideas, we recommend you check them out for context for what comes next. 
Bringing the big ideas down to something specific, we started with the behavior of long sales cycle B2B audiences in part 1 of this blog. We discovered how our marketing funnel gave new depth to our understanding of the B2B long cycle.  
Today, we delve deeper into the specialized terrain of long sales cycle B2B audiences. With each stage manifesting its unique psychological behavior, these long journeys demand uniquely tailored strategies.
BLAZING A NEW PATH THROUGH KNOWN TERRITORY
While all marketing (decision) funnels share a fundamental structure, the long B2B cycle stretches out the timeline considerably. The awareness phase alone can take months or even years, full of touchpoints across thought leadership content, conferences, referral networks, and so much more.
LENGTHY JOURNEYS REQUIRE SPECIAL EQUIPMENT
The essence of a long B2B sales cycle is that decision-making is not a sprint but a marathon. Vetting partners through case studies and demos, engaging in extensive consultations with multiple stakeholders — the stakes are high, and the repercussions of each decision are often long-lasting.
The extended timeline calls for a specific type of outbound marketing. Since B2B marketers are also consumers, defaulting to tactics more suited to B2C contexts is easy (because these are the ones we receive daily). 
But the B2B landscape requires a different approach, one that transforms the brand into a trusted source of information and authority early in the decision-making process.
GUIDE AUDIENCES TO NEW PLACES
Participation in the customer's journey shouldn't be passive. Your brand must act as a collaborator, aiding in the decision-making at each point in the funnel. You can accomplish this through a blend of tactics, including SEO, digital advertising, and carefully created, strategic content that educates your audience while building authority and trust.
Start by building out a custom strategic plan. It will empower you to anticipate and explicitly address the motivations and needs of each decision-maker, clearing obstacles that delay deals and maximize the potential of each partnership. (Our breadth of experience working with numerous industry verticals has allowed us to specialize in this; we can help when it's hard.)
Optimizing the long B2B cycle requires:
Opening and maintaining lines of considerate and validating communication 

Understanding the motivations of each decision-maker at every point in the funnel

Buy-in from all decision-makers, including informal decision influencers
By anticipating and explicitly addressing diverse needs across roles, you can:
Clear obstacles that delay deals: Address pain points and demonstrate fulfillment of desired outcomes and their associated emotions.
Avoid hazards like miscommunication: Every stakeholder experiences different pain, desires, and needs — it's crucial to speak their language with empathy and understanding.
Fulfill the potential of each partnership: No two deals have the same potential value, so addressing the goals of each stakeholder lets you provide full value. 
CASE-BY-CASE STUDY: HOW OMT-VEYHL BLAZED THEIR TRAIL
OMT-Vehyl, a leading manufacturer of height-adjustable table bases, had extensive experience with long sales cycle prospects but needed to unlock greater U.S. market share.
Like every business serving long sales cycle audiences, OMT-Vehyl faced a prolonged awareness phase lasting months. They used this to their advantage by:
Generated touchpoints with thought leadership content

Networked at industry conferences

Leveraged existing and extensive referral networks

Remained diligent through consistent outreach, communication, and marketing channels
When prospects reached the consideration phase, OMT-Vehyl provided persuasive content like case studies and ROI calculators tailored to address stakeholders' specific concerns. Rather than closing deals instantly, they had in-depth consultations to build trusted advisor relationships.
Deksia's marketing strategy for OMT-Vehyl was designed for this specific type of prolonged timeline. A multi-channel mix — compelling content and targeted digital campaigns -— accelerated the sales journey by speaking to diverse decision-maker motivations throughout multiple positions of the multidimensional sales funnel. This strategy was collaboratively customized, with specific strategic blocks positioned to maximize effectiveness.
For instance, refreshed branding using the "Make It Happen" tagline and archetype of the Hero resonated with forward-thinking marketing leaders, while assets showcasing operational processes addressed operationally oriented audiences. This understanding of different stakeholders enabled OMT-Vehyl to avoid delays and capitalize on partnership potential.
TRACKING PROGRESS ACROSS THE MULTIDIMENSIONAL FUNNEL
From the view inside our new multidimensional sales funnel, metrics become vital for charting progress through elongated B2B cycles.
The prolonged timeline makes tracking prospects challenging. However, the funnel's universal awareness, consideration, and decision patterns provide a helpful lens. They make metrics valuable guideposts for understanding progress at each stage.
In the awareness phase, key metrics include
Click-Through Rate (CTR): Measures the effectiveness of your ad campaigns by tracking the percentage of clicks on the ad against the number of times the ad was shown.
Organic Search Traffic: Evaluate the volume of users that visit your website through non-paid search engine results, which is a good indicator of effective SEO.
Webinar Views/Content Downloads: If webinars or high-value content are part of your awareness strategy, track the number of attendees and views to measure its reach.
During the consideration phase, focus on metrics like
Bounce Rate: Measures the percentage of visitors to a particular website who navigate away after viewing only one page; a low bounce rate is desirable.
Engagement Rates: Track and measure interactions on different platforms and tactics, such as time spent watching and Q&A involvement.
Conversion Rates: The percentage of audiences taking a desired action on dedicated landing pages.
At the decision stage, anchor tracking on
Sales velocity: The rate at which prospects move through the sales process to become customers.
Customer retention and churn rate: Signals whether current clients are staying or leaving.
Advanced indicators also provide foresight on what's ahead
Renewal and expansion rates: Predicts future retention levels and upsell potential.
Net Promoter Score: Assesses brand advocacy in your customer base — Your loyalists begin the sales cycle anew. 
Win/loss analysis: Uncovers where you stand versus competitors.
Metrics provide invaluable insights into your audience's behavior, helping you adjust your strategies and tactics accordingly. But remember, what you measure should align with the objectives of the specific stage in the funnel.
BRINGING THE JOURNEY FULL CIRCLE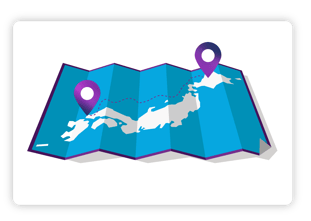 Working through the entire process, we've discovered how broader decision-journey concepts manifest for B2B brands facing elongated sales cycles.
We've seen how complexity, strategy, timeline, and tactics must all adapt to guide prospects through expansive awareness landscapes, dynamic consideration currents, and milestone-laden decision deltas before reaching their destination as loyal brand evangelists.
While each organization's path is unique, common patterns persist. Master marketers understand how to read the structures of how a purchase decision is made and plan tactics to make momentum across these protracted journeys through our multidimensional sales funnel.
In our next installment, we'll examine a shorter sales cycle B2B audience, where a different set of conditions call techniques tailored to a decision funnel for speed and dexterity.
Yet no matter the duration, companies embracing modern decision journeys' multidimensional nature can find success — and help their customers reach new horizons.
Ready to upgrade your marketing game? Book a free 30-minute strategy session with Deksia today.
We're not specialists in any particular industry vertical — we're experts in persuasion and decision-making.
We'll help you identify your target audience, fine-tune your funnel strategy, and sharpen your messaging using the principles discussed throughout this blog. 
We're here to empower you with actionable insights. Secure your slot now and give your marketing a competitive edge